Garage Door Springs
Back To Our Services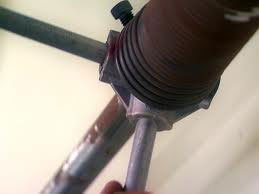 When you need repairs and installations of your garage doors call us and we'll always be there for you.
When it comes to garage door repair solutions, we're the right team for the job. It doesn't matter how much you have to spend on these repairs or even what type of work you need done. We can help you with just about everything that you are searching for, making sure that you get everything that you deserve out of your investment in garage door spring repairs and replacements. Some of our services include things like:
* Garage door broken springs replacement, maintenance and repair
* Extension springs repair
* Overhead door's springs
* Torsion springs replacement
* Extension springs repairing
* Springs Torsion coil trampoline
* Galvanized garage door torsion springs
* Oil tempered garage doors' springs
As you can see, we can handle all types of garage doors' springs repair, no matter what you have in mind. While the springs might seem like a small part of your garage door, they are an important element in its safe operation. Regardless of the simplicity of the repairs, we can handle everything that you need with professional, reliable services that will make it so much easier for you to get exactly what you deserve, no matter what you have in mind.
Garage Door Springs Service Boston
We have taken it upon ourselves to be your hometown solution for garage doors' springs repair and replacement services. Our reputation means everything and we have worked hard to make sure that you are getting what you deserve when you choose to work with us. Whether you need simple spring repairs or even entire replacements, we can make sure that you get the job done right. Plus, we can work quickly with our same-day and emergency services, giving you the peace of mind that things are back in working order as fast as possible.
Contact us today to discuss your needs for garage door broken spring repair and replacement.